Council set Budget 2023/2024
Council sets it budget for 2023/2024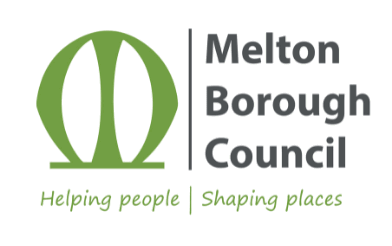 Melton Borough Council has set its Council Tax and budget for 2023/2024 at the meeting of the Council on 23 February 2023.
The 2023/2024 budget will deliver the priorities in the Council's approved Corporate Strategy 2020 to 2024 and considers the implications of managing the current cost of living demands and any inflationary impact on services. It allows for an overall increase in Melton's Council Tax of 2.99% or £6.50 per household for the year, based on an average Band D property across all Council funds, in line with the Government's referendum limit, and is the lowest increase across all the other Council Tax precept setting authorities in the borough.
The Council has delivered a balanced budget which has been a significant challenge in the current financial climate, but to do this it has had to take £140,000 from its reserves to meet expenditure in the year. For most of the current financial year, the Council like many others has been trying to manage the impact of the cost-of-living demands with significant inflationary impacts coupled with a reduction in income levels for the Council. This has resulted in a forecasted overspend of £37,000.
With reduced reserves this is not something that can be done every year. The Council continues to robustly monitor its income and expenditure whilst focusing resources on priority services. Even with this increase in Council Tax, the Council is still looking at a shortfall in funding in future years. In recognition of the potential budget gap and the need to continually review the service offer against priorities and value for money a financial sustainability plan will be developed. This will consider a range of areas where efficiencies can be made, or income generated to inform the Medium Term Financial Strategy. This will include such areas as regeneration and asset maximisation.
The Government has for a long time been promising a review of how local councils are funded but this continues to be deferred and provides no certainty over the level of funding the Council will receive in future years. Pressure on budgets also remains due to inflation and declining income. Despite these pressures the budget does not include any reduction in service levels and in addition provides for further investment in planning conservation and cemetery improvements.
Cllr Ronnie de Burle, Portfolio Holder for Corporate Governance, Finance and Resources said: "The Council has continued to manage its finances well against a background of reduced government grants and inflationary impacts. However, looking forward, we are facing a shortfall in funding against expenditure and uncertainty around the level of funding we will receive from central government. While we remain committed to continue to invest in our priorities, we shall also be working with officers to deliver the savings and efficiencies required to balance the budget in the coming years."
~ends~
For more information please contact:
Communications@melton.gov.uk
23 February 2023
Did you find what you were looking for on this page?