Omicron Business Grant schemes open
Businesses are encouraged to apply to the Omicron Grants Schemes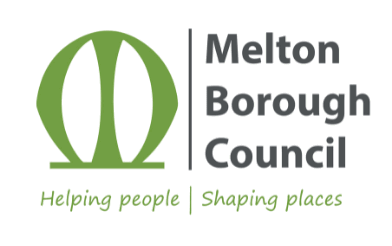 Melton Borough Council is opening the application process for the Omicron grant schemes announced by central government on 21st December 2021.
Local businesses will be able to apply for the Mandatory Omicron Hospitality and Leisure Grant as well as the Omicron Discretionary Business Grant.
Both schemes will be looking to support those businesses most impacted by the new guidance announced on the 8th December 2021, in response to the rise of the Omicron variant of COVID-19.
The mandatory Omicron Hospitality and Leisure Grant is for those businesses in certain sectors who are the liable party for business rates. The level of grant received will be determined by the rateable value of their property.
The Omicron Discretionary Business Grant is for those businesses that are not eligible for the mandatory grant announced by the government but who are still affected by the new restrictions. This scheme is expected to be oversubscribed so grants will be awarded on a first come first serve basis. Prioritisation will be given to businesses in the hospitality and leisure sectors who do not have a rateable value and/or are able to demonstrate their main source of income is generated through supplying the hospitality and leisure sectors.
Cllr Rob Bindloss, Portfolio Holder for Growth and Prosperity, says "These grants will be a vital lifeline for those businesses who have been significantly impacted by the new measures put in place over the Christmas period. Christmas is normally a hugely important time of year for trading for our hospitality and leisure businesses and we hope these grants will go some way to supporting these businesses within the local economy.
I would encourage all businesses to read the guidance and policy documents that are available via the council website and should they believe themselves to be eligible for a grant to apply."
Once applications have been received the council will work as quickly as possible to process these and make payment.
The application form is open now and can be found on the council website at the following link, along with the relevant guidance around eligibility for the schemes.
https://www.melton.gov.uk/coronavirus/business-support/government-business-grants/
~ends~
For more information please contact:
06 January 2022
Did you find what you were looking for on this page?