Celebrating His Majesty King Charles III Coronation
Celebrating His Majesty King Charles III Coronation in Melton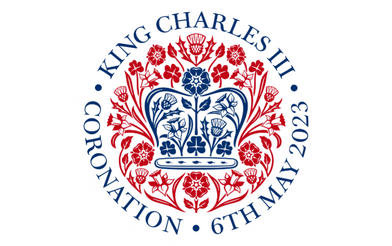 The Coronation of His Majesty King Charles III will take place on Saturday 6 May 2023. Celebrations across the long bank holiday weekend will include the Coronation Big Lunch on Sunday 7 May 2023, during which neighbours and communities are invited to share food and fun together. The weekend of celebrations will end with the Big Help Out on Monday 8 May 2023 - a special Bank Holiday proclaimed by the Prime Minister in honour of the Coronation.
Melton Borough Council are encouraging local residents, businesses and organisations to get involved in the celebrations by planning events and street parties to mark this momentous occasion. The council have announced their 'Coronation Fund - Small Grants Scheme' which will help support community celebrations across the borough.
A fund of £8,000 will be available to support local communities to either hold their own Coronation events and celebrations, carry out Coronation projects or to create a lasting legacy marking the occasion. Eligible community groups, charities and parish councils organising events and projects can apply for funding between £70 and £700 to help make their local celebrations a success.
Councillor Alison Freer Portfolio Holder for Climate, Access and Engagement, said: "We would love to make the Coronation weekend one to remember, it will be a time for celebration, community spirit and new beginnings for the new King's reign.
"We already run a well-established and successful community grants scheme in Melton through which a range of community groups make a positive difference to our communities. We are pleased to build on this success to offer a Coronation Fund Small Grants Scheme to help our local communities celebrate the Coronation.
"We are expecting a high level of demand and although we won't be able to fund every request, we do know from previous grants schemes that a small amount of funding can make a big difference to delivering projects, activities and initiatives in local communities. We look forward to seeing what comes forward through this scheme, and what plans will unfold within the borough. We would particularly welcome applications where there is some match funding in place to help the grants we award go further."
The scheme is now open for applications and will close at 11:59pm on Monday 20th March 2023.
Details on the Coronation, and the festivities surrounding it are ongoing, you can view up-to-date information at www.melton.gov.uk/KingCharlesIII
~ends~
For more information please contact:
Melton Borough Council
Email: communitygrants@melton.gov.uk
21 February 2023
Did you find what you were looking for on this page?