Commemorating safely on Remembrance Sunday
Commemorate safely at home on Remembrance Sunday this year.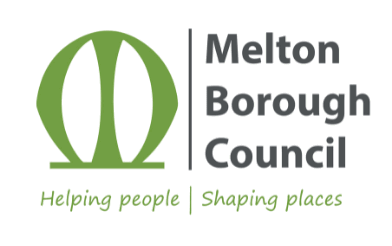 In line with national government guidance on social distancing, most events across the country have been scaled back or are being held remotely.
The organisers of Melton's Remembrance Day commemorations, including Melton Borough Council and The Royal British Legion are encouraging residents to stay home this year and use other ways to honour those who served and sacrificed themselves in the line of duty.
Melton Borough Council have worked closely with the Royal British Legion and other partners in order to commemorate this important event with a small open-air service, for invited guests only.  The service will be held in the Memorial Gardens near Egerton Lodge, at 10.45am, on Sunday 8 November led by Rev Kevin Ashby.  The event will comply with government guidance, which sets out how Remembrance Sunday activities can take place safely. Due to current guidance on the gathering of crowds there will be no parade taking place through the town centre.
To ensure the safety of all those who are participating and to comply with social distancing measures, admittance to the event is by invitation only. Members of the public can watch the live service remotely on the Council's Facebook page  and photos from the service will be published across social media after the event.
The Mayor of Melton, Cllr Malise Graham said "We are immensely proud of our Armed Forces past and present and we understand that our residents want to honour those who have served and sacrificed for their country. It is however vital that we protect our veterans and residents and continue to follow the government guidance.
We encourage our communities to join in this year by observing the two-minute silence at home, hosting their own virtual remembrance services or tuning in to our live stream of the event."  
The Royal British Legion have shared various ways residents can commemorate Remembrance safely from their homes this year. This includes hosting virtual remembrance services, planting your own remembrance garden and becoming involved with their Poppy Appeal, which has been moved online. The British Legion are also encouraging people to download a picture of a poppy from their website that can be coloured in and displayed in windows.
Full details about how to get involved safely from home this year can be found by visiting The Royal British Legion website.
In support of the Royal British Legion's Poppy Appeal 2020, the Parkside building will be lit up in red from Friday 23 October until Armistice Day on Wednesday 11 November.
 
~ends~
For more information please contact:
27 October 2020
Did you find what you were looking for on this page?