Council joins Kickstart scheme
Council joins forces with East Midlands Chamber to showcase Kickstart scheme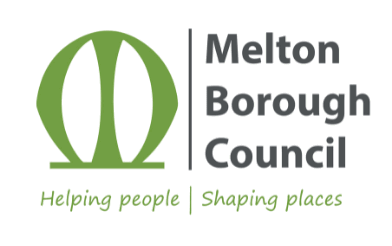 Melton Borough Council has teamed up with East Midlands Chamber to encourage north-east Leicestershire businesses to get more young people into work by taking advantage of the new Kickstart scheme.
The Government programme covers the cost of a six-month work placement for 16 to 24-year-olds who are on Universal Credit or at risk of long-term unemployment.
Employers that want to create at least 30 placements can apply directly to the Department for Work and Pensions (DWP) for a grant to cover the costs.
Companies with fewer than 30 roles must apply via recognised gateway organisations, such as the Chamber.
Cllr Leigh Higgins, Deputy Leader of Melton Borough Council said "We understand that Covid-19 has affected our communities in a variety of ways, especially regarding the younger workforce. As part of our new Corporate Strategy we want to help support the economy and assist businesses in mitigating the negative impacts of Covid-19.
This essential scheme will not only open up opportunities for younger residents to gain additional skills but it will also offer multiple benefits to our local businesses during this challenging time.
Therefore, we encourage businesses to engage with the fully-funded Kickstart scheme to help boost our local economy and offer our younger residents vital work roles which will build fundamental skills.
The information session we are running on 16 October will be a beneficial tool for businesses, helping them to gain further insight into the scheme and prepare for applications opening in November.
We encourage all businesses that are interested to attend and utilise this free resource available to them."
To date, the Chamber has signed up 400 businesses and facilitated 550 placements across Derbyshire, Nottinghamshire and Leicestershire.
To engage more businesses to create job opportunities for young people in their communities, and benefit from the additional resources offered by work placement students, the Chamber has collaborated with local authorities and other organisations.
As part of its latest partnership, Melton Borough Council and the East Midlands Chamber will hold a free virtual information session for businesses to find out what the scheme involves.
Diane Beresford, deputy chief executive of East Midlands Chamber, said: "We know young people have been disproportionately affected by the pandemic and the huge amount of unemployment it has created. So the Kickstart scheme is an important mechanism for helping them to get the skills they need to prepare for the world of work.
"Businesses that take part will be playing a vital role in their communities by supporting and preparing our future workforce, but there are also many benefits for employers.
"As this is a fully-funded scheme, it allows organisations to trial new roles, and provides relevant training and mentoring to ensure the young person has the most up-to-date skills and knowledge.
"There is also a relatively risk-free opportunity to identify good-quality apprentices, opening a pathway for both the employer and employee to grow together.
"It's important that the public and private sector work together, and our partnership with Melton Borough Council is a great example as we want to make sure as many companies as possible take advantage of these opportunities."
The £2bn Kickstart scheme was announced by Chancellor Rishi Sunak as part of his summer statement to help young people into work and spur Britain's post-Covid economic revival, with quarter of a million people aged under 25 claiming unemployment benefits since March.
Acting on behalf of the organisations, the Chamber applies to the DWP for funding, which pays 100% of the age-relevant National Minimum Wage, national insurance and pension contributions for 25 hours a week.
Employers can choose to top up this wage and are also eligible for a £1,500 Government grant for training people on a Kickstart placement.
Applications begin on 1 November and can be made until December 2021 initially, with young people referred into the roles via a Jobcentre Plus work coach.
The information session being run by the Chamber in partnership with Melton Borough Council will be held via Zoom on Friday 16 October from 1pm to 2pm. It is free for both members and non-members of the Chamber.
It will include:
A welcome from Councillor Leigh Higgins, Deputy Leader of the Council and Portfolio Holder for Growth and Prosperity at Melton Borough Council
Presentations by:

Chamber deputy chief executive Diane Beresford
Employee services manager Paul Needham
Followed by a Q&A session
To sign up, visit the Chamber of Commerce website - you can no longer sign up for these sessions.
~ends~
For more information please contact:
Email: communications@melton.gov.uk
06 October 2020
Did you find what you were looking for on this page?