County Council turns their back on Melton
County Council turns their back on Melton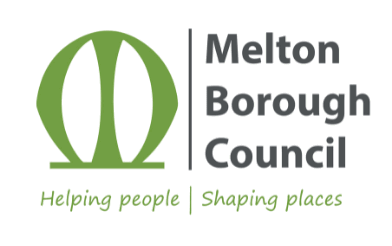 The County Council has today (Monday 14 June) published a report confirming they will not accept the Housing Infrastructure Fund casting significant doubt over the southern section of the relief road.
The Leader of Melton Borough Council, Cllr Joe Orson reacted to the news; "This is a hugely disappointing decision by the County Council. As the highways authority they have a responsibility to deliver the roads that Melton needs. When they submitted this funding bid, they raised everyone's expectations and now, after having secured the money, incredibly, they are choosing to hand it back. They are displaying a shocking lack of ambition for Melton and at the moment it feels like they are turning their back on our borough and soon they won't even have an office in our town!"
The County Council's report explains the reasons for their recommendation, which is due to be considered by their Cabinet on 22nd June. Their report confirms that they could not enter into the agreement with Homes England to accept the funding because it had "been drafted to favour heavily the interest of HE" and that "most of the contractual risk for the delivery of the project would be borne by the County Council".
The report references discussions with Melton Borough Council and inexplicably suggests the reason the County Council is unable to accept the grant is due to failure to reach an agreement with the Borough Council, to cover the costs of the road and also education, things for which they are responsible. The Borough Council has worked tirelessly to support the County Council and remains open to continuing discussions. It is the County Council who are walking away, rejecting the grant funding and refusing to explore the available options.
Cllr Orson reacted angrily; "Their report is so disingenuous this must be some kind of joke. Are they seriously looking to blame us for something they are responsible for? They have a budget of £500m, our budget is £5m. They are the highways authority, we are not. How can we have failed to reach an agreement when they've not asked us to do anything for over 3 months? We had not walked away but have had radio silence back from them! Why don't they just say what has really happened, that this is down to their failure to reach an agreement with Homes England? Rather than admit that's the reason for handing back the cash, they are shamelessly deflecting the blame. Its ridiculous and we need to persuade them not to turn their back on Melton, accept the money and build the road, like they promised they would."
Cllr Orson continued; "Today I am launching a petition which asks the people of Melton to show the local strength of feeling and to call upon the County Council's Cabinet not to walk away from the Borough and to accept the Housing Infrastructure Fund so we can see the southern section of the relief road built. We must unite to convince the County Council to uphold the promise they made to our residents. We have 7 days to save the road!" 
The petition can be found at: http://chng.it/hbWZKv6Crv
14 June 2021