Fightback against avian flu begins
Fightback against avian flu begins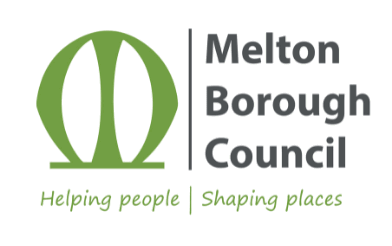 Trading Standards officers from Leicestershire County Council are knocking on doors in the Melton area to identify bird owners, following a confirmed case of avian flu in the area.
A Control Zone was declared this week by the Department for Environment, Food and Rural Affairs (DEFRA) after a case of the disease was confirmed at a site near Melton Mowbray. This means it is a legal requirement for all bird keepers in the affected area to follow increased measures in an attempt to reduce the risk of spreading avian flu in the bird population.
The Control Zone covers a 10km radius of the location where the infected birds were identified. There is an inner 3km protection zone – where the door knocking will be carried out – and a wider 10km surveillance zone. This includes parts of Melton and Whissendine, and straddles the county borders with both Rutland and Nottinghamshire.
Within the control zones there are further recording requirements, movement restrictions requiring a licence, and birds within the protection zone need to be housed in enclosures. Further information about the restrictions can be found at: https://www.gov.uk/guidance/avian-influenza-bird-flu
Trading Standards teams from Leicestershire County Council, Rutland County Council and Nottinghamshire County Council are responsible for enforcing the restrictions – and are working with the Local Resilience Forum who are coordinating the response.
Councillor Blake Pain, Deputy Leader of Leicestershire County Council and cabinet member for regulatory services, said "We are working closely with DEFRA to help reduce the spread of the disease.
Our Trading Standards animal health officers will be visiting properties within 3km of the confirmed avian flu case to identify anyone who has birds, to provide advice and guidance and to ensure that all flocks are identified for an inspection by the Animal and Plant Health Agency (APHA)."
Councillor Oliver Hemsley, Leader of Rutland County Council, said "It is really important that bird keepers in Rutland, particularly in Whissendine adhere to the additional requirements to protect their flock."
The UK's Chief Veterinary Officer, Christine Middlemiss, said: "We have taken swift action to limit the spread of the disease. It is important that bird keepers ensure they are doing all they can to maintain and strengthen biosecurity measures on their premises to prevent further outbreaks."
Officers will follow the current COVID-19 guidance and have full regard to the biosecurity requirements implemented by the declaration. Further information is available at: www.leicestershire.gov.uk/avian-flu
Bird keepers and members of the public are being asked to report any dead wild birds to the DEFRA helpline on 03459 33 55 77 and keepers should report suspicion of disease to Animal and Plant Health Agency on 03000 200 301.
Public Health England has confirmed that the risk to public health is very low and the Food Standards Agency has said that bird flu poses a very low food safety risk for UK consumers. 
The prevention zone will be in place until further notice and will be kept under regular review.
27 November 2020
Did you find what you were looking for on this page?