Formal partnership between councils will not go ahead
Formal partnership between councils will not go ahead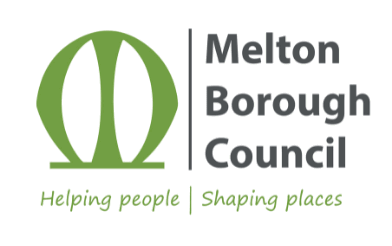 A proposed formal partnership arrangement between two councils in Leicestershire will not go ahead in the new year.
Councillors at Harborough District Council have voted for their council not to enter into a strategic partnership arrangement with Melton Borough Council.
The proposed arrangement would have included the sharing of a Chief Executive and two Deputy Chief Executive posts between the two councils, which together cover over half of Leicestershire.
Following the retirement of the Chief Executive at Harborough District Council earlier this year, the local authority had been exploring the option of creating a partnership with another council. An initial assessment identified Melton Borough Council as the best fit and preferred partner.
In October 2022 both Cabinets approved the development of a business case to fully explore the opportunities and risks associated with any partnership arrangement. This business case was approved by both Cabinets earlier this month.
Councillors at Harborough District Council voted not to give the go-ahead for the strategic partnership following consideration of a business case report at a Council meeting on 19 December 2022. Following this decision, Melton Borough Council have withdrawn the business case report which was due to be considered at their Council meeting later today (20 December 2022).
Cllr Phil King, Leader of Harborough District Council, said:
"Obviously I am very disappointed by the outcome of the vote not to proceed with a Strategic Partnership with Melton Borough Council - disappointed for our residents, communities and staff. All local authorities are under severe financial pressure and if the Strategic Partnership with Melton Borough Council had gone ahead it would have enabled both councils to build more financial and service resilience, resulting in better outcomes for residents.
"By not voting to proceed with the Strategic Partnership, the Council is going to face more of a challenge and we will need to look at how we do things going forward. This outcome doesn't mean that we will stop working with partners like Melton Borough Council where there is a mutual benefit – this work just won't be under the banner of a Strategic Partnership arrangement."
Cllr Joe Orson, Leader of Melton Borough Council, said:
"The initial proposition for a Strategic Partnership between the two councils presented a good opportunity for us to form an alliance giving us a greater voice and the opportunity to make savings while retaining excellent customer focused services for our community. Over the last few months, while we have worked on the business case for the Partnership we have taken time to review how we provide our services and for some of them considered what a future collaborative model for these might look like. Whilst it is disappointing that Harborough District Council have not voted in favour of a more formal Strategic Partnership arrangement at this time, the case for working more closely with them remains and we will continue to explore opportunities over the coming months"

Harborough District Council and Melton Borough Council already collaborate on several services including Lifeline (personal alarm systems), out of hours service and parking enforcement.
20 December 2022
Did you find what you were looking for on this page?