His Royal Highness The Duke of Edinburgh
His Royal Highness The Duke of Edinburgh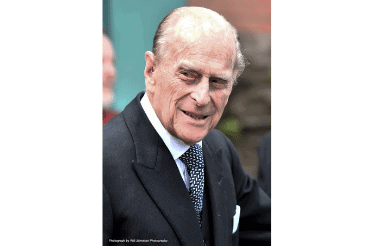 His Royal Highness The Duke of Edinburgh, has died at the age of 99.
Buckingham Palace announced the news today, Friday 9 April 2021.
The Mayor of the Borough of Melton, Cllr Malise Graham said: "I am deeply saddened by the news of the passing of The Duke of Edinburgh. Throughout his life he has provided Her Majesty Queen Elizabeth II with loyal and loving support in her role as leader of the UK and the Commonwealth, being wise counsel to her as well as a loving and devoted husband. As part of his service he was Patron, President or a member of over 750 organisations and his legacy will live on with his Duke of Edinburgh Award scheme which has helped so many young people since its founding in 1956. He has been a dedicated father, grandfather and great-grandfather to his family and our thoughts are with Her Majesty Queen Elizabeth and her family at this time.
On behalf of the Borough of Melton, I would like to thank The Duke of Edinburgh for his long and dedicated service to us all and as a mark of respect, during the period of mourning, the flags at Parkside Council Offices will be flown at half mast."
Please be advised that in order to comply with the most recent Government guidance in relation to Covid-19, and to ensure the safety of our community at this time, there will be no allocated area for floral tributes from the public. Residents are encouraged to display any tributes, such as a written message, flowers or a plant, within their own property boundary.
A virtual book of Condolences is available online, which you can sign by visiting the Leicestershire County Council website 
Further announcements may be made by the Royal Family in due course via www.royal.uk
09 April 2021
Did you find what you were looking for on this page?