Melton Active Champions 2021
Melton Active Champions 2021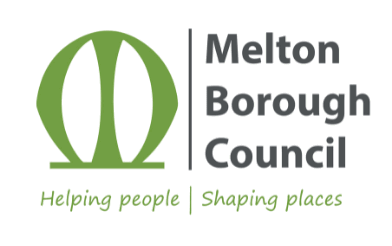 Melton Sports and Health Alliance, which is led by Melton Borough Council, is launching the Melton Active Champions 2021.
Residents are being given the opportunity to nominate a group, school or individual that deserves recognition for helping the community of Melton to keep physically active and healthy before or during the COVID-19 pandemic.  
Cllr Alan Pearson, Portfolio Holder for Housing and Communities said: "Melton Active Champions 2021 has been set up to celebrate the individuals, schools and various groups that have been instrumental in supporting the physical and mental wellbeing of Melton residents throughout this challenging year.
It is important to recognise how we as a community have adapted to the challenges that we have faced before and during the Covid-19 pandemic and highlight the great work that has been ongoing within the borough.
The importance of physical activity in our daily lives must not be underestimated. The benefits include better mobility, increased alertness, improved confidence, self esteem and better mental health. Melton Active Champions play a crucial role helping Melton Mowbray residents stay fit, healthy and happier especially in these difficult times.
We encourage as many people as possible to take some time out to nominate their Champions, allowing us to showcase and celebrate the great work and community spirit that has been maintained, despite the restrictions imposed due to the pandemic."
To nominate someone who has been motivating or inspiring, please complete the online nomination form, available on the Melton Sport and Health Alliance website, detailing how your chosen nominee has inspired you: www.meltonsportandhealth.org.uk/melton-active-champions. Nominations are open until Sunday 31 January 2021.
The nominees will be published on the Melton Sport & Health Alliance social media pages after the closing date. Three nominees will be selected at random to receive a £20 Amazon Voucher or £20 Melton Sports Voucher, this will be announced on Monday 15 February 2021, via a Facebook live event on the Melton Sport and Health Alliance Facebook page.
Follow Melton Sports and Health Alliance on social media for the latest updates:
Facebook: https://www.facebook.com/MeltonSportHA
Twitter: @MeltonSportHA
~ends~
For more information please contact:
Name:  Abbie Brewin / Sam Davies
Melton Borough Council
Telephone: 01664 504289 / 01664 502416
Email: sportsandhealth@melton.gov.uk
Additional Information: https://www.meltonsportandhealth.org.uk/melton-active-champions
08 December 2020
Did you find what you were looking for on this page?