Melton is the happiest place to live in Leicestershire
Melton is the happiest place to live in Leicestershire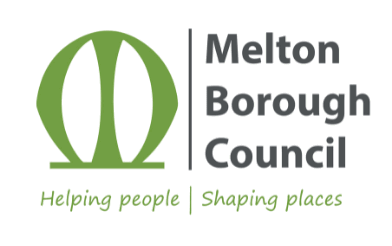 Melton has been voted the happiest place to live in Leicestershire, with life satisfaction levels at an all-time high.
A study carried out by the Office for National Statistics (ONS) shows that Melton was the highest scoring area of Leicestershire for Life Satisfaction.
Joe Orson, Leader of the Council said:

"It is wonderful to hear that Melton has been named as the happiest place to live in Leicestershire. We are in the heart of the beautiful countryside and have a rich history to explore. The borough has fantastic businesses within it, including independent shops, cafés and restaurants, as well as some outstanding parks and open spaces. The Council is continuously committed to investing in and developing Melton as an attractive place to live, work and visit.
As a rural market town, we have the pleasure of hosting not only regular weekly markets but many varied specialist events and fairs throughout the year which always offer up something new and exciting to discover. It is great to hear that the residents enjoy what Melton has to offer and I hope we can continue to see happiness levels increase in the future."
The study, which is carried out annually, looks at personal well-being of UK residents and asks participants 4 different questions regarding their own well-being; relating to life satisfaction, how worthwhile people feel in their lives, their overall happiness and their anxiety levels.
Melton came out on top of the Leicestershire data for the first 3 categories - Life Satisfaction (8.2/10), how worthwhile people feel in their lives (8.5/10) and happiness (8/10) – with the borough receiving its highest results since the data started being collected in 2011.
In addition, the results show that anxiety levels in Melton are at the lowest they have been since the data collection started in 2011, decreasing by 1.56% from last year to 2.2/10 – resulting in the lowest anxiety levels in the county.
In contrast to the results shown in Melton, the average ratings of happiness in the UK fell by 1.1% in the year ending March 2020, compared with the year before, with anxiety levels increasing by 6.3%.

View the full bulletin report by the Office of National Statistics.
~ends~
For more information contact: communications@melton.gov.uk
01 September 2020
Did you find what you were looking for on this page?