MISPA launches a new inclusion toolkit
MISPA launches a new inclusion toolkit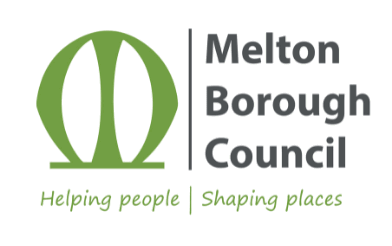 The Melton Inclusive Sport & Physical Activity (MISPA) Steering Group is due to launch a new programme, MISPA Further Inclusion Toolkit (FIT), on Monday 26 October.
This toolkit provides a clear and straightforward starting point for clubs, groups and organisations to begin enacting meaningful changes to sport and physical activity within the borough, ensuring it is more inclusive for people with disabilities.
Cllr Alan Pearson, Portfolio Holder for Housing and Communities said:
"This new toolkit is an invaluable asset that will support inclusive growth, in terms of sport and physical activity, for the Borough of Melton. As we manage the response and recovery phase to Covid-19, it is more relevant than ever to support our residents' physical and mental health, which have unfortunately been impacted by this year's events.
The launch event on 26 October is an opportunity for local clubs, groups and organisations to find out what support is available and enhance the work they do to support the residents in our community.
We encourage all those with an invested interest to sign up to the webinar, which will enable them to find out more about the toolkit and explain how, by using it, they can continue to make a difference to the community and aid more people with disabilities to access greater sport and physical activity opportunities!"
The toolkit will give clubs and activity providers ideas, methods and resources to inclusively support all residents to have a positive experience in sport and physical activity.
The new programme will offer various tools ranging from educational activities and workshops, to mentoring support. Through engaging with the toolkit, clubs, groups and organisations will be able to offer more inclusive experiences to all residents, helping to tackle inequality in sport and physical activity.
The launch event is free to attend and will take place on Monday 26 October between 6-7pm, via Zoom. The webinar will provide details of the toolkit and explain how to get involved.
The sign-up form for this webinar will close at 23:59 on Sunday 25 October. To book a place visit: https://forms.gle/qwGzfwZnSqzZtdiP7
More information can be found here: https://www.meltonsportandhealth.org.uk/melton-inclusive-sport-mispa
~ends~
For additional information please contact:
Email: communications@melton.gov.uk
19 October 2020
Did you find what you were looking for on this page?