Partnership with the Police to tackle anti-social behaviour
Working with the Police to tackle anti-social behaviour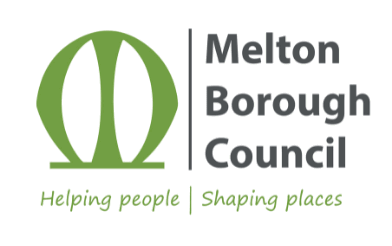 Leicestershire Police have successfully enforced a Closure Order this week on a house in the Rutland Street area of the town centre.
The action is part of Melton Borough Council and Leicestershire Police's ongoing commitment to work in partnership to tackle community issues, reduce crime and minimise anti-social behaviour in the borough.
An order was granted Friday 26 February 2021 at Leicestershire Magistrates Court following multiple incidents and reports linked to drug dealing, anti-social behaviour and breaches of the Covid-19 regulations. The closure order, which has been obtained under the Anti-Social Behaviour, Crime and Policing Act 2014, prohibits anyone, including the resident, from remaining in or entering the property.
The house has now been secured and copies of the Closure Order have been fixed to the premises to make it clear that it is a criminal offence for any unauthorised person to enter the address.
Cllr Alan Pearson, Portfolio Holder for Housing and Communities said: "This is a great result thanks to the hard work of our dedicated teams, working in partnership with the Police. It is Melton Borough Council's priority to keep all residents safe and support the wellbeing of our tenants and residents throughout the borough. We aim to support all our tenants and work with them to meet their needs but we will not accept drug use or anti-social behaviour in any of our properties or throughout the borough. We will continue to work with this tenant to house them in a more appropriate location where their actions will not impact on our communities.
"Thank you to the hardworking teams for getting us to this result and we now encourage residents to please report any attempts they may witness to access the property, to the Police."
Police Constable Davey Rawlings, of Melton and Rutland Neighbourhood Policing Area, said: "We were receiving a number of reports in relation to this property which were understandably causing high concern in the community.
"Working with Melton Borough Council, we therefore took action to obtain this closure order. We hope this provides some reassurance within the community and that it also shows the action we will take when concerns such as this are raised.
"Please continue to report any concerns you have to us regarding criminal activity and anti-social behaviour so that we can continue to work with you to keep our communities safe."
To report crime call 101 or visit www.leics.police.uk. Always call 999 in an emergency.
~ends~
For more information please contact:
Leicestershire Police 
01 March 2021
Did you find what you were looking for on this page?