Proposed Statement of Common Ground
Councils to consider approach over housing and employment distribution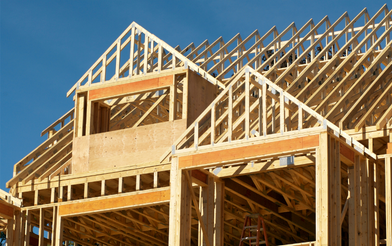 District councils across Leicestershire, working with the City Council and County Council, have agreed to consider a proposed approach to the distribution of new homes and employment land to meet future needs which cannot be accommodated in Leicester.
All councils in the country need to identify land for new homes and employment sites as part of their strategic planning responsibilities and they are set targets by Government based on how the areas are expected to grow.
However, in some areas like Leicester there is not enough land available to meet these growth targets. Therefore, neighbouring authorities are required under current planning law set by national government to investigate taking on this 'unmet need'.
All councils in Leicestershire, including the city and county councils and all seven district and borough councils, are under a legal duty to co-operate with each other to ensure that any 'unmet needs' are met within Leicestershire. Therefore, the councils have been in discussions over how to meet Leicester's 'unmet need'.
It has been agreed that the councils consider a draft document in the coming months called a Statement of Common Ground.
This document includes a potential distribution of new homes and employment land across the county and is additional to the growth needs that each district has to find land for.
This document has not been formally agreed by partner councils yet. All councils will consider the Statement of Common Ground through their own individual governance processes.
Leicester needs to build around 39,400 new homes up to 2036. However, despite significant development of brownfield and greenfield sites across the city, it does not have the space for around 18,700 of these homes. It also does not have space for around 23 hectares of employment land.
A planning steering group called the Members Advisory Group, which involves all councils in Leicestershire, has recommended district councils consider formally approving the Statement of Common Ground
Terry Richardson, chair of the Members Advisory Group, said: "This is a significant challenge for Leicester and Leicestershire, but all councils are working together to ensure we do what is best for our local communities.
"It is important we deliver the housing and employment we need to ensure people have homes to live in and jobs. It is equally important that we plan that growth so it is controlled and limits the impact on our environment.
"Leicester simply does not have the land within its city boundaries to meet expected demand for homes and employment over the next 16 years and we are required by Government to work together on a local level to find local solutions.
"It will also be important for the Government to support this joint working with the necessary funding of critical infrastructure, such as transport, schools and health provision to support the growth."
City mayor Peter Soulsby said: "We are making enormous efforts to accommodate as much housing and employment land in the city as we can, for example with the ongoing development of Leicester's Waterside and at Ashton Green.
"However, we simply cannot meet predicted need for all the housing and employment land the Government sets out. That's why we are immensely grateful to all our neighbouring councils for their constructive attitude to this Statement of Common Ground.
"By working together, we can ensure that agreements about where development takes place stay in the hands of local decision-makers who are accountable to local people."
A considerable amount of work has gone into looking at a range of factors when considering how to distribute the unmet need across the county. Factors include the functional relationship of each district with the city, the balance of jobs and homes in each district, and deliverability of the distribution of development. 
When taking account of these factors, it is being proposed in the draft Statement of Common Ground that each district takes a portion of Leicester's identified unmet need between 2020-36.
The statement of Common Ground proposes the 23 hectares of unmet need for employment land be met in Charnwood due to an over-supply of employment land and the availability of employment sites and land which is close to the city.
To view the Statement of Common Ground and also some frequently asked questions about the statement, please visit the Publication of Statement of Common Ground relating to Housing and Employment Land Needs
13 May 2022
Did you find what you were looking for on this page?