Samworth Brothers Recruitment Day at Parkside
Samworth Brothers Recruitment Day at Parkside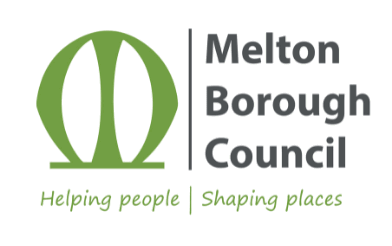 Want a strong start to your career with one of the UK's leading food businesses?
The Department for Work and Pensions (DWP) and Melton Borough Council are working in partnership to host a recruitment day on Thursday 23 June for Samworth Brothers Ltd., one of the borough's key employers.
The recruitment day will be attended by several training providers to support people into the available jobs including CT skills, who run a personnel development programme for DWP customers consisting of Food Hygiene, Health and Safety and Employability courses; Portland training, who run courses for DWP customers to enable them to gain a variety of Level 1 and Level 2 qualifications; and Work & Skills Leicestershire who can support people with their CV writing skills.
Nedka Velikova, Group Resourcing Partner at Samworth Brothers, who is championing the event said, "Samworth Brothers produce a range of chilled and ambient foods, both own-label and branded. We are the owner of Cornish pasty maker Ginsters and malt loaf manufacturer Soreen, and we are also known as the maker of certified Melton Mowbray pork pies. We are a fourth-generation family company employing over 10,000 people in well-invested, modern food manufacturing sites around the country. We do good things with great food".
Focusing on the future of the business, Nedka stated that "Our aim is to be a long-term force for good – reinvesting in the future of our business so we can make a positive difference for our people, our communities, and our stakeholders. We are a family run company and encourage a culture of collaborative working where we all value each other and the contribution that everyone makes. Become part of the family and take advantage of a broad range of employment opportunities across its sites".
As well as extensive career opportunities, the company offers colleagues enhanced benefits. A selection of these includes a subsidised restaurant, enhanced pension scheme, private medical scheme, employee discount scheme, annual pay review, profit related pay, in addition to training and progression opportunities. The roles that will be advertised at the event includes Engineers, Production Operatives, Quality Auditors, Team Leader, Trainee Butchers, Warehouse Operatives Hygiene Operatives and Machine Operators.
Councillor Rob Bindloss, Portfolio Holder for Growth and Prosperity said "The council, along with our key partner DWP, has a shared vision to support local businesses and residents to meet their full potential. The borough has a strong and diverse business base, and events such as these provide opportunities to not only enhance our local business support offer, but to maximise benefits for our residents, especially during these economically challenging times. By encouraging residents to work locally, thus reducing the need for extensive travel to work, the event will also support our Climate Change Agenda".    
Ed Fryer, Work Coach Team Leader at the Department for Work and Pensions stated that "This is an excellent opportunity to engage the local Melton community with Samworth Brothers to see what they have on offer. We would encourage anyone looking for work or career advice to pay us a visit. The event is set up to help everyone in the district, not just those unemployed but anyone thinking of changing jobs or career and want a little inspiration and advice on what is out there".
The event is open to everyone with no need to book in advance. It will be held at Melton Borough Council Offices, Parkside, Burton Street, Melton Mowbray LE13 1GH between 11am – 1pm on Thursday 23rd June 2022.
Whether you are at the start of your career, fancy a change of career or are further along in your work journey, the event will showcase the opportunities on offer to support your career aspirations.
Attendees at the event will have the opportunity to take part in on the day interviews, for permanent roles, directly employed through Samworth Brothers Ltd.
-ends-
For more information please contact:
Economic Development Officer
Melton Borough Council
14 June 2022
Did you find what you were looking for on this page?