Thanks to residents for staying local for exercise
Thanks to residents for staying local for exercise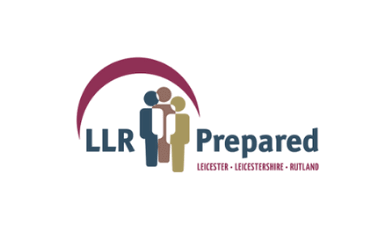 Ahead of the weekend, council and police chiefs have thanked residents for staying local to take their exercise.
The message comes as the visitor figures for the county's country parks show a significant drop for last weekend - which was the first of the national lockdown.
At the popular Beacon Hill, the park rangers observed a drop in car park usage of around 60 per cent.
Watermead was much quieter than usual on Saturday and was slightly busier on Sunday. It was a similar picture at the revamped Snibston Colliery Park which is now open to local residents.
Chiefs are urging people to stay local for exercise and visit their local park, rather than travelling far away.
Nick Rushton, Leicestershire County Council leader, said: "I'd like to thank our residents for doing the right thing during this lockdown - which is hard but necessary.
"Parks of all types are essential for exercise and I'm pleased to be able to keep them open, as long as people continue to follow the rules and the true spirit of the national lockdown. Stay home, and if you do take exercise, stay local."
Mike Sandys, county council director of public health, said: "Visits to country parks are good barometer for how seriously the public are taking the lockdown - and I'm pleased to see that most people are heeding the guidance. I encourage people not to look for loopholes. The national lockdown will work to reduce the spread of the virus - if everyone does their bit."
Ivan Browne, Leicester City Council's director of public health repeated his simple message: "There isn't a hard and fast limit on how far you can go for exercise and it relies on people being responsible. I urge people to continue to do the right thing. Go to the nearest park, not the nicest one."
Chief Constable, Simon Cole added: "Our officers are working hard to encourage people to follow the lockdown, and we will enforce the law where it's needed. Most people are following the rules, including when they visit country parks. Thank you. This means we can continue to focus valuable officer time on tackling crime."
Police and local authority officers will continue to monitor the usage of all parks across Leicester, Leicestershire and Rutland. They confirmed that further action will be taken if there are safety concerns.
15 January 2021
Did you find what you were looking for on this page?