Council Growth Fund boosts local businesses
Council Growth Fund boosts local businesses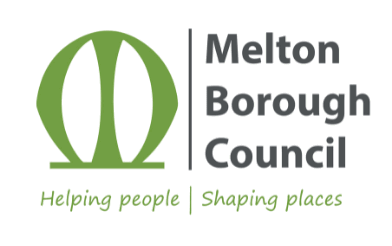 The Additional Restrictions Grant (ARG) Growth Funds are helping new and existing business to grow after lockdowns and Covid restrictions.
Melton Borough Council introduced three Growth Fund grants of over £350,000 aimed at: New Businesses, Town Centre Enhancement or Rural Diversification. So far over £100,000 has been awarded to local businesses and there remains around £250,000 left in the funds to be awarded. The scheme aims to promote growth within the borough, in turn providing local residents and tourists with additional services in Melton. Eligible businesses from all areas of industry are encouraged to apply and receive support from the council to start-up, grow or diversify.
The Growth Fund Rural Diversification grant has made a big difference to our rural communities by supporting local milkman Tony Fowler MBE, who has delivered milk and groceries to residents and vulnerable people across 26 villages for over 30 years. The fund enabled him to buy a walk-in refrigeration unit to extend his range of services and refrigerated foods. Tony said: "I am very grateful to Melton Council for its support to give me the opportunity to carry on doing a job I love and in turn helping our community."
The Growth Fund has also assisted with a contribution to a local industrial company buy a CO2 Laser cutting and engraving machine to provide a wider range and better services to customers, which in turn has enabled the company to employ another member of staff.
Dr Richard Foulston a Director at Black Dragon Games said:
"We would like to say a huge thank you to Melton Borough Council for the financial support they have provided to help get Black Dragon Games up and running. Their support has allowed us to refurbish 17 Burton Street into Melton Mowbray's local gaming store, with all of the creature comforts that we have come to expect from modern high street games stores. We are very grateful and we hope to do you proud in the coming months. The support has made an enormous difference to us; knowing that our local council is behind us provides an enormous confidence boost!"
The grants remain open until 31 January 2022 or until all the funds have been allocated. For more details and to apply please see our website:   
www.melton.gov.uk/here4melton/business
~ends~
For more information please contact:
15 October 2021